by Colin Such
Posted 06/10/2022 13:04:19
---
---
All of our usual services today and our usual midweek services of Holy Communion on Tuesday and Thursday.
Tuesday Drop In at Christ the King at 10am and on Thursday our Drop In at St. Michael's, again at 10am.
Read More
---
by Colin Such
Posted 06/10/2022 13:01:42
---
---
Saturday 8th October
11am - 1pm
Our mini recycling fayre - pre-loved items books, toys, bric-a-brac etc. for sale together with raffle and light refreshments.
Read More
---
by Colin Such
Posted 04/10/2022 17:16:58
---
---
To see the October magazine, follow the link to our page on A Church Near You.
https://media.acny.uk/media/venues/page/attachment/2022/10/October_magazine_81btMmJ.pdf
Read More
---
by Colin Such
Posted 01/10/2022 14:15:22
---
---
We celebrate harvest festival on Sunday October 2nd.
With services at their usual times and places we have our "Seeker Service" at 10.30am aided by Sunday School and at 6.30pm Choral Evensong (Book of Common Prayer) followed by a "bring and share" harvest supper.
Read More
---
by Colin Such
Posted 22/09/2022 15:49:05
---
---
Today we celebrate our Patronal Festival with the feast of Michaelmas (The feast day itself falls on Thursday 29th September).
All of our usual Sunday services are taking place and don't forget the Memory Cafe on Tuesday 27th at 2pm in St. Michael's Community Hall.
Click learn more to see today's sermon
Read More
---
by Colin Such
Posted 15/09/2022 16:05:02
---
---
All of our usual Sunday morning services are taking place:
8am Holy Communion at St. Michael's
9am at Christ the King
10.30am at St. Michael's
At 6.30pm there will be a service of commemoration of the Queen at St. Michael's.
All of our midweek services are taking place, click learn more for details

To see today's sermon click learn more
Read More
---
by Colin Such
Posted 15/09/2022 16:02:35
---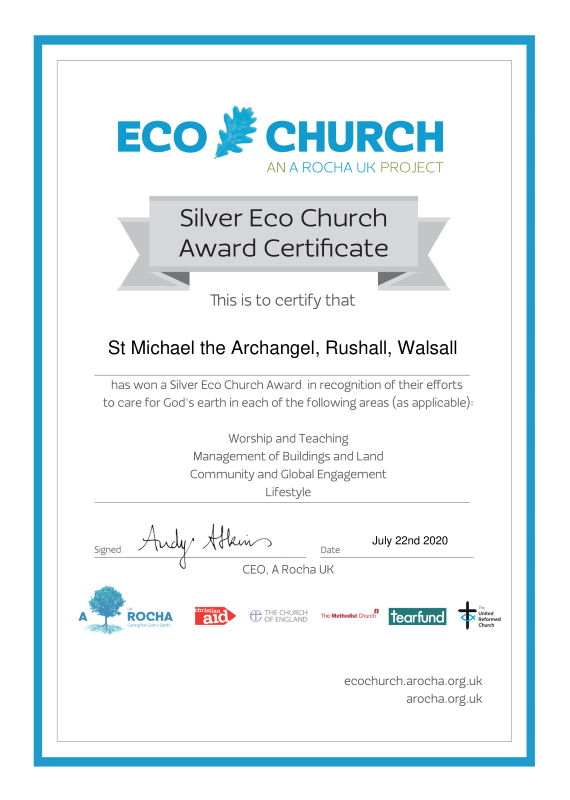 ---
A service marking the death of her late Majesty Queen Elizabeth II
Sunday 18th September at 6.30pm at St. Michael's
click learn more to watch the video
Read More
---
by Colin Such
Posted 10/09/2022 12:06:49
---
---
King Charles III is proclaimed as our new king. He is also the head of our Church of England.
We pray for him as he takes up his new responsibilities.
Click learn more for our prayer
Read More
---
by Colin Such
Posted 08/09/2022 12:59:19
---
---
Click learn more to see our Sunday and midweek services

A new academic year has begun for our schools, college and university and we in church continue with our regular worship.
All of our regular Sunday services take place this week and with Peter our curate away on training the vicar is having to preach!
As the seasons change, we are gearing up towards our patronal festival (St. Michael) at the end of September and our harvest festival on the first Sunday of October.
For this week's sermon click learn more
Read More
---
by Colin Such
Posted 03/09/2022 10:19:19
---
---
This Sunday sees services at all of the usual times; 8am, 10.30am and 6.30pm at St. Michael's and 9am at Christ the King.
Our 10.30am service is the Seeker Service which is taking place for the first time since the pandemic began. The 6.30pm service is choral evensong.
See today's sermon by clicking learn more
Read More
---