by Colin Such
Posted 16/09/2021 15:47:23
---
---
Sunday 19th September:
8am - Holy Communion at St. Michael's
9am - Holy Communion at Christ the King
10.30am Holy Communion at St. Michael's streamed live on Facebook and available here later in the day
10.30am Sunday School in St. Michael's Community Hall
6.30pm Holy Communion at St. Michael's

For midweek events click learn more

Read More
---
by Colin Such
Posted 11/09/2021 09:50:21
---
---
Sunday 12th September:
8am - Holy Communion at St. Michael's
9am - Holy Communion at Christ the King
10.30am Holy Communion at St. Michael's streamed live on Facebook and available here later in the day
10.30am Sunday School in St. Michael's Community Hall
4pm Baptism at St. Michael's
6.30pm Holy Communion at St. Michael's

For midweek events click learn more
Read More
---
by Colin Such
Posted 27/03/2021 16:26:48
---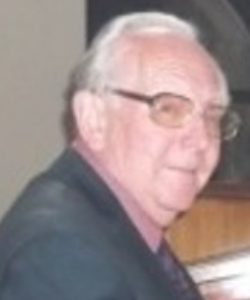 ---
The Churches of St. Michael the Archangel and of Christ the King of the Parish of Rushall are committed to Safeguarding and have adopted the National and Diocesan Safeguarding Policies. Our Safeguarding Coordinator is Mrs Gill Clark and can be contacted on 01922 624583
Read More
---
by Colin Such
Posted 27/02/2021 07:48:46
---
---
The Churches of St. Michael the Archangel and of Christ the King of the Parish of Rushall are committed to Safeguarding and have adopted the National and Diocesan Safeguarding Policies. Our Safeguarding Coordinator is Mrs Gill Clark and can be contacted on 01922 624583
Read More
---
by Colin Such
Posted 04/04/2020 14:42:30
---

---
The church buildings remain open for public worship however our income is considerably down due to the ongoing pandemic and our expenses remain the same.
The only income we have comes from you.
Thank you to all of you who are setting up standing orders, sending cheques or saving up your stewardship envelopes for us.
You can also give online.
For details of how click learn more
If you can't give financially, please don't worry - your love and your your prayers are just as valuable to us and are priceless.
Read More
---
by Colin Such
Posted 31/05/2018 17:28:03
---
---
Due to new data protection rules we need your consent to keep you in touch with what's going on or coming up in Rushall parish.

To stay in the know click subscribe on the home page and choose a category.

We will email you each month with details of any events of particular interest to you.

You can unsubscribe at any time.

Read More
---
by Site Administrator
Posted 13/01/2016 09:38:01
---

---
Deteriorated wall paintings that have adorned the walls of a Walsall church for more than 100 years have been given a much-need spruce up as part of a £200,000 restoration project.

Members of the church are now hopeful that the restored creations will help bring more public exposure to the historic building.
Read More
---